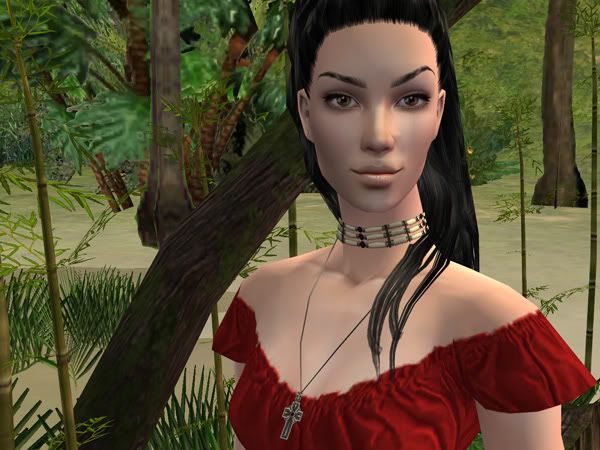 My husband got me Sims Castaway Stories as an early birthday gift. I've had fun with it so far. The game play is a little simplistic (it's almost like they hold your hand the entire game and show you the answers to the puzzles without even letting you try it out yourself first), but I really enjoy some aspects of the game. I like the new job system. Your character can be a hunter, gatherer or crafter, and instead of working for simoleons (§) they are working for resources and food. I like that you can use some CC (custom creations) in the game, such as skins, make-up, hair, and some clothes. Also, your Sim can adopt an orangutan. Very funny!
But, my favorite part of the game? The objects, plants and clothes! OMG, I want them for my main Sims 2 game so badly! I so wish EA would offer a Castaway Stuff Pack or something. I would almost kill to get it.
I think a few of the pieces might have made it into Bon Voyage, but not nearly enough. I want everything! *sigh…*
Until that happens though (my guess is when hell freezes over), here are some pictures of my character Sophia Black the Pirate Queen as she struggles to survive after washing up on shore of a deserted island after her ship was plundered by rival pirates.
See what I mean? Aren't those plants beautiful? Your Sim can eat fruit from the trees too (coconuts, bananas and papayas). Also, I love the water effect. Very pretty.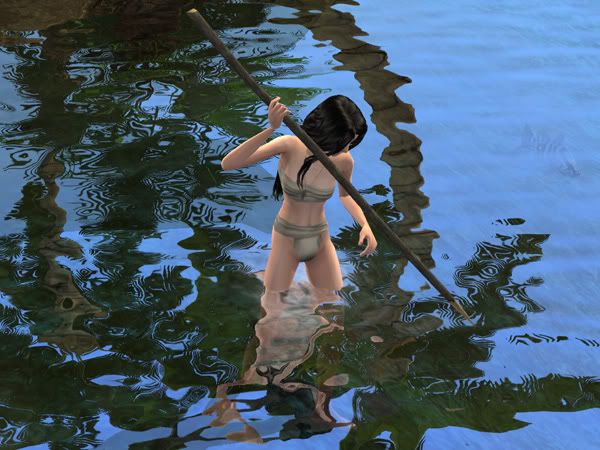 Sophia is trying to spear a fish for dinner.
She actually stabbed herself in the foot once. Not too smart to do on a deserted island.
So happy about her first fish. I think she was more excited that she didn't have to drink anymore coconut milk…it was giving her the runs.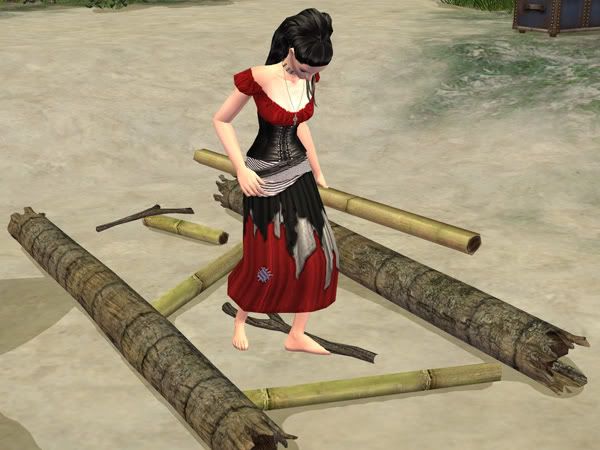 Sophia decides to try to make it off the island. She wants revenge on the pirates who took her ship, after all.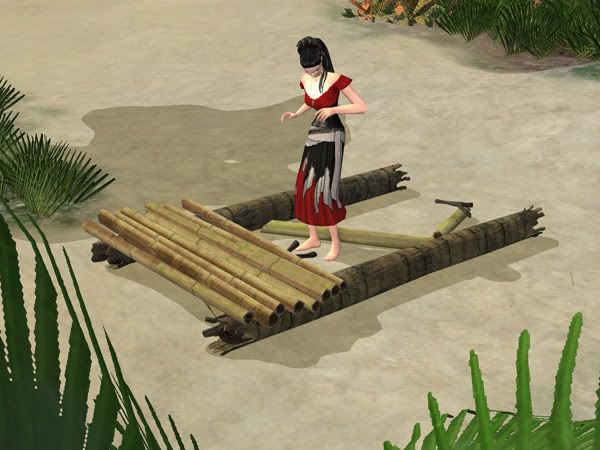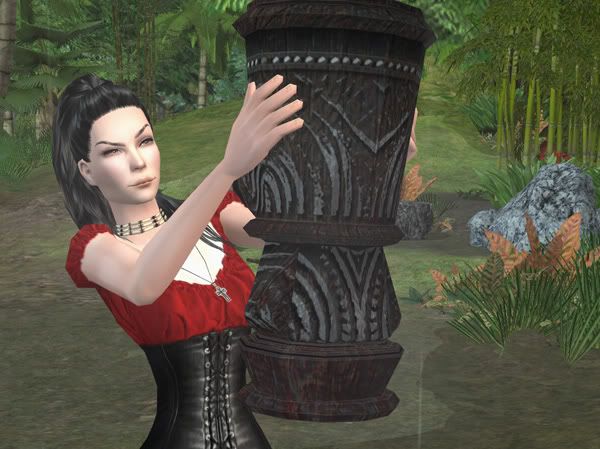 During her explorations of the island, she comes across a carved idol.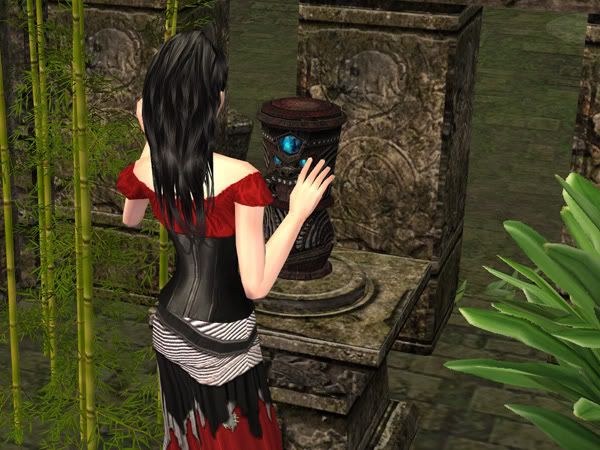 After some misadventures with the idol (it was cursed), she finds its rightful resting spot.
Also during her explorations, she has the good fortune to find a deserted home that some other poor soul had built while they were stranded on the island. She's just glad to be sleeping in a bed again.