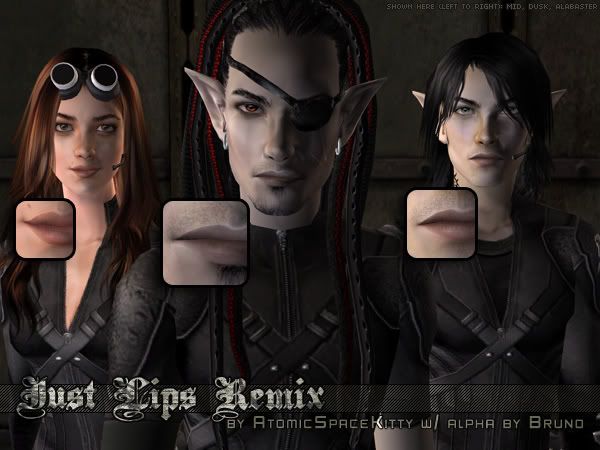 Inspired by Pooklet's alpha edits of some of my favorite lipsticks, I decided to redo my original Just Lips so that I could use them with a wider variety of skintones. As does Pooklet, I've used Bruno's alpha from her Naturalips collection to re-edit my lips. So, a big thanks to Pooklet for the inspiration and to Bruno for allowing the use of her alphas. 🙂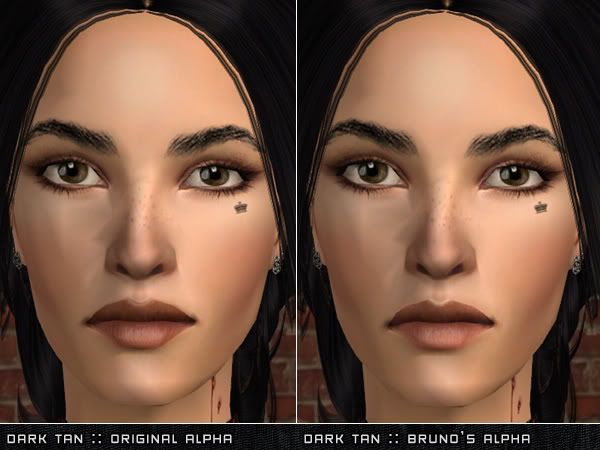 A comparison to show the difference between the old and new alphas.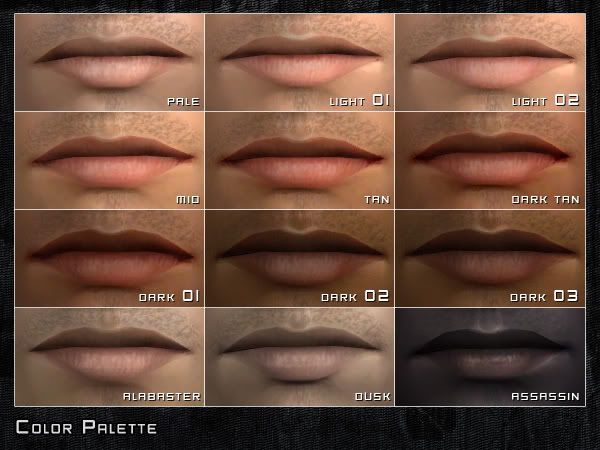 I've expanded the collection somewhat since the initial release of this set. There are five new colors that weren't available before: Dark 01 (the original Dark 01 is now Dark 02), Dark 03, Alabaster, Dusk, Assassin.
A couple more examples: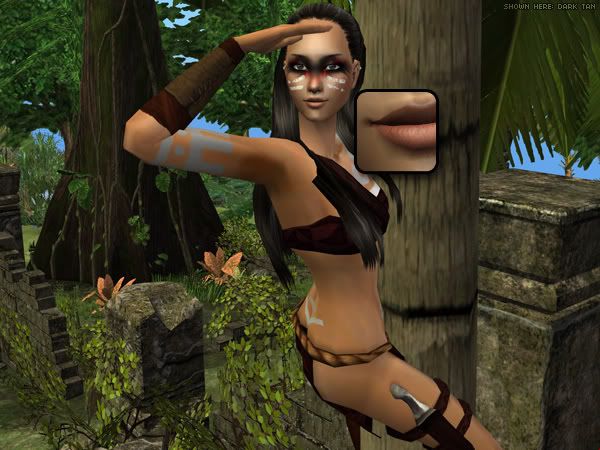 I'm much more pleased with this collection this time around and will be able to use them a lot more. I hope you enjoy them too.