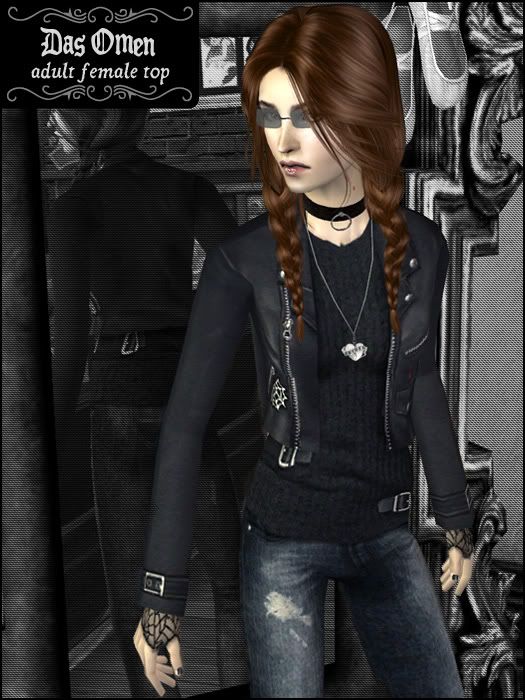 This is the leather jacket/sweater/fingerless gloves combo that Emily wore in the most recent chapters of M&M. I was asked by one of my readers (*waves at Trina*) if I would share it, and…well, why not? haha
The textures I used are by by Aikea_Guinea (of Club Crimsyn) and Maxis. The mesh is by…well, I'm not sure. It's labeled as being by both Lyholy and Mohicantunes from MTS2, but I couldn't find it in either of their downloads' sections (though I could be blind), so I've included the mesh in the download as well.
I hope you enjoy it!
» DOWNLOAD «
Edited 04/10/09: Thanks to Yuichen, I found out that the mesh for this jacket/top is by Mohicantunes and can be found at InSim (however, the mesh is still included in my download so you will not need to redownload it).